Eyelid/Blepharoplasty Gallery
People of all ages complain of "tired eyes". Puffiness of the lower eyelids and circles under the eyes are frequently inherited problems. We have so many patients in their 20s and 30s coming to us saying people tell them they "look tired" or sad when they are not tired or sad. Also some of the most noticeable signs of age can manifest around the eyes as well. Fortunately, Dr. Pat Sullivan has a number of effective cosmetic enhancement procedures that can effectively rejuvenate the areas surrounding the eyes and give you a more rested and youthful appearance.
First and foremost at the practice of board-certified plastic surgeon Dr. Patrick K. Sullivan, we want to know what bothers YOU about your eyelids. What are your ultimate goals? What are the specific issues you are having with the appearance of your eyes? At your initial consultation, we will then proceed with a careful evaluation of the eyelids and the surrounding areas. Dr. Sullivan will go over all the alternatives for treatment, and together, you and Dr. Sullivan will decide the option that will most benefit your needs.
Why Choose Dr. Sullivan?
We are absolutely committed to providing you with the best. Throughout our last 25 years in practice, we have focused on the eyelids, as the eyes are such a key area of facial expression. We have found ways to remove puffiness and circles around the eyes at the same time. This takes away the "tired appearance" and we do it through hidden incisions.
Renowned by his peers for his expertise and artistry in eyelid surgery and facial rejuvenation, Dr. Sullivan's credibility and proficiency in performing blepharoplasty/eyelid lifts are unmatched. As a result, he received the 2014 Best Cosmetic Paper award in the Plastic and Reconstructive Surgery Journal for his article "Extended Lower Lid Blepharoplasty for Eyelid and Mid-face Rejuvenation". As another testament to his skill and innovative approach, he is frequently asked to present his experience and research at national and international plastic surgery meetings in an effort to educate other surgeons on how to achieve exceptional blepharoplasty results in a safe way. Included among the numerous medical societies that have requested him to lecture at their respective conferences are such esteemed organizations as the American Society for Aesthetic Plastic Surgery (ASAPS), the American Society of Plastic Surgeons (ASPS), and the Northeastern Society of Plastic Surgeons. In addition, he was also invited to be a keynote speaker and instructor at the Master's World Aesthetic Congress, and at many international symposium attended by plastic surgeons from all around the world.
To learn more about Dr. Sullivan's published techniques and extensive expertise in the realm of eyelid rejuvenation, we encourage you to follow the links below:
Dr. Sullivan on Eyelid Surgery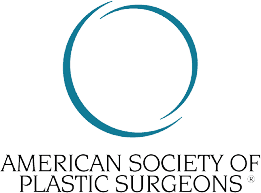 American Society of Plastic Surgeons interviews Dr Sullivan on Eyelid Surgery
Total Eyelid Rejuvenation
Dr. Sullivan Interviewed on Eyelid Rejuvenation
The Eyelid Surgery Procedure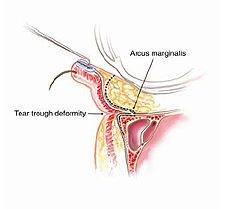 Eyelid surgery is performed using I.V. sedation as we try to always avoid general anesthesia. It is also performed as outpatient surgery. For lower eyelid surgery, the procedure involves tiny incisions on the lower lid that are frequently hidden on the inside of the lid (see published diagram of Dr. Sullivan's technique) so the scars are completely hidden as well.
With Dr. Sullivan's published technique an incision is made on the inside of the lower lid (transconjunctival). This gives direct exposure to the protruding fat. This also gives exposure to the arcus marginalis and retaining ligaments that are associated with circles under the eyes (lid-cheek junction abnormality, tear trough deformity). The circles are marked pre-operatively and treatment is performed to smooth out the circles and decrease the puffy appearance of the extruding fat. Dr. Sullivan treats every eyelid differently to account for each patient's individual variability. He frequently uses the patient's own fat and the fat's associated stem cells and injects them into the areas of lid-cheek junction abnormality and tear trough deformity as his goal is to take away the circles and give a very smooth result. Dr. Sullivan has designed and with Micrins has developed his own surgical instruments to accomplish this safely and effectively. He has used this treatment successfully in hundreds of his patients.
This demonstrates that no incision has been made through the skin, the muscle, or the septum of the lower lid, thus avoiding any injury to those structures. If necessary we also have excellent access then to bring the puffy fatty tissue in the lower lid down to fill in the circles under the eyelids. The fat can be sutured in place to decrease any chances of it moving out of position in patients for whom this is indicated.
For upper eyelid rejuvenation, the upper eyelid incision is hidden in the natural crease of the upper eyelid and is often imperceptible after several weeks.
Upper surgery involves the removal of excess skin and sometimes puffiness for a smoother, more rested, and more youthful appearance around the eyes. Lower eyelid surgery can also address excessive skin as well as the under eye bags.
The Eyelid Surgery Procedure
Dr Patrick Sullivan and his staff have always provided the best care before, during, and after my procedures. I totally trust his artistic vision and would recommend anyone considering plastic surgery to consult with him. I am very happy with my results!
Recovery
The eyelid surgery itself takes from 1 to 2 ½ hours depending on the complexity. Recovery is often rapid with patients returning to work in 5 to 7 days – again, depending on the extent of surgery and each individual patient's physiology. Dr. Sullivan's team assists the patients with cover up make up if they need it. Normal activities are gradually resumed over the recovery process. We do not want people to be sedentary after eyelid surgery and we encourage walking around but not over doing it by heavy lifting. We give very complete instructions so you will know just what to do and not to do.
Blepharoplasty Results
Visit our female or male galleries to see before-and-after photos of some of our eyelid surgery patients, and please contact Dr. Sullivan to schedule a consultation for eyelid surgery (blepharoplasty) at our Providence, Rhode Island practice.
Eye Rejuvenation FAQ's
What is the Difference Between Fillers and Botox?
When is Too Soon to Consider an Eyelift?
Where Are the Incisions Made During Surgery?
Who Should You go to for Your Eyelid Rejuvenation?
What Can I Do About the Dark Circles Under My Eyes?
How Far Do Your Patients Travel?
What are the Costs and Recovery Time of a Brow Lift?