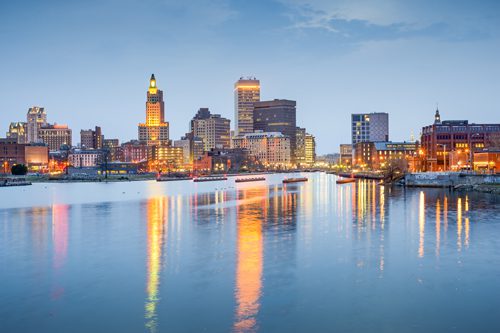 Board-certified plastic surgeon Dr. Patrick K. Sullivan's reputation and word-of-mouth referrals from satisfied patients inspire many people to travel to our Providence, Rhode Island location. Therefore, we are experienced at providing patients that live outside Rhode Island with special care and attention throughout the consultation, surgery, and recovery process. Many of Dr. Sullivan's patients are from out of state and out of the country. We at Dr. Sullivan's office pride ourselves in taking the very best care of our patients from their first consultation (whether it is by phone, e-mail, SKYPE, or in person) until years after surgery. If you are traveling from another state or country, both our office and our surgical suite are easily located in Providence, RI, across the street from Rhode Island Hospital. TF Green Providence, Rhode Island Airport is just 15 minutes away off of 95 south. The Amtrak and commuter train station is only 10 minutes away. We can arrange for a private vehicle to pick you up at either place if you so desire.
Virtual Consultations
We treat people from all over the United States, Canada, Europe, South America and even Asia. Due to the long distances separating us from many of our out-of-town patients, virtual consultations have become a specialty for our practice. For your convenience, we've made the process as simple as possible—just follow the steps below.
Let us know you are interested in traveling to ensure you have one of the finest and most naturally impressive results in the world by calling our practice or submitting a virtual consultation form online.
Our superb and tenured patient coordinator staff will reach out to you to provide some initial information and help you schedule your virtual consultation. (If you haven't already submitted pictures/videos with your online form in step 1, you will be asked to do so via email or regular mail at this time.)
On the scheduled date(s), your virtual consultation will be conducted by way of telephone, Skype and/or FaceTime—along with the pictures/videos you send us—allowing you to "meet" Dr. Sullivan without needing to fly to Rhode Island.
If the consultation goes well, we will help you coordinate plans to come to Rhode Island for your procedure. Since numerous patients travel from throughout the U.S. and the world to our office, we have significant experience and are highly knowledgeable in how to best care for your individual travel and accommodation needs.
Throughout the entire process, our team will be available answer questions, address concerns and ensure you receive an exceptional degree of personalized attention—just like we would if you lived locally and were visiting our practice in-person.
If you are an out-of-town patient interested in plastic surgical treatment from Dr. Sullivan, please don't hesitate to call our practice or click on the button below to fill out a virtual consultation submission form today.
Out-of-Town Patient Stories
Brad Faxon, Patient from Palm Beach
Brad Faxon, a PGA Golfer and National TV Commentator, flew from his home in Palm Beach to receive treatment from Dr. Sullivan. View a video of his experience below.
A very successful business women from China flew to Providence, to receive a full facial rejuvenation from Dr Sullivan, including a Facelift, Neck rejuvenation, upper and lower eyelids and fat injections.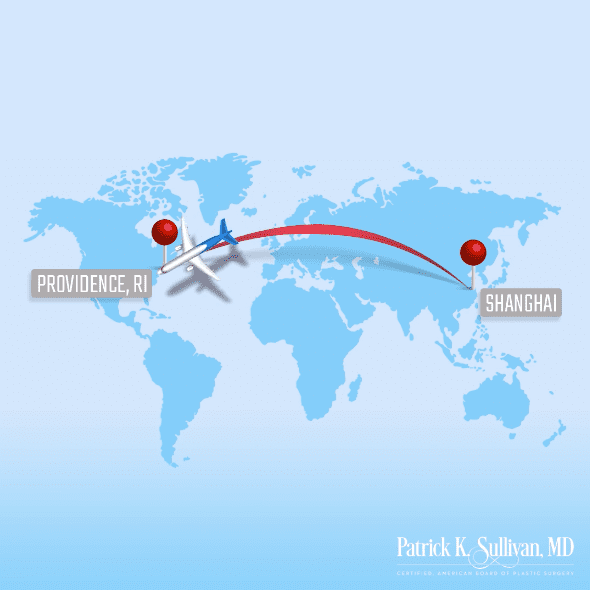 Read her and her husband's shared story here.
Susan, Patient from the West Coast
Susan traveled cross-country from the West Coast of the U.S. to seek the expertise of Dr. Sullivan and allowed the Providence Journal to follow her treatment. Read her story.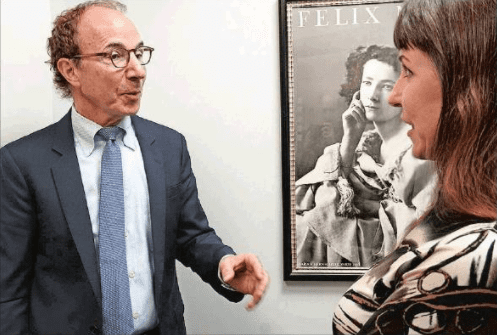 The Providence Experience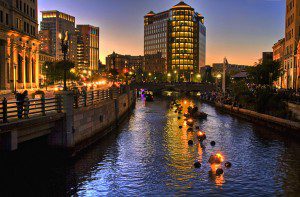 Providence, Rhode Island is a wonderful city with many fabulous hotels and restaurants. Voted America's favorite city in Travel and Leisure magazine, we are happy to recommend both hotels and restaurants so that our patients and their families can enjoy all that Rhode Island has to offer.
We extend private patient discounts in our local hotels at both the Providence Hilton and the Omni Providence Hotel. Our patient coordinators would be happy to help you with all of your travel needs by phone or online. We also work with a private car company to help with your surgery travel planning needs.
Our patient coordinators will be able to research in advance the hotel and private vehicle pricing at the time of your planned consultation or surgery. Our office phone number is 401-831-8300.
Your length of stay will be determined by Dr. Sullivan. We prefer you stay close to the office, as both Dr. Sullivan and our nurses like to see you frequently during the initial post-operative period OR right after surgery.