What is a Neck Lift?
The neck lift, also called a lower facelift, or a lower Rhytidectomy, the more scientific term, is something that is used for four things:
1. To treat the laxity of the skin in the lower face region.
2. To treat this puffiness that sometimes people have, their double chin, the extra fatty collection.
3.  To treat the jowls, which people really don't like
4. To treat the banding in the neck, sometimes called "turkey neck."
Many people come to us and they think, "I just want to have the lower face treated. My upper face is fine, my eyelids are fine," and so they just want to confine what they feel is the part that has been aging for them the most, and keep the rest of it pretty much the same.  The fact is, some people inherit a tendency for developing fat deposits in the neck, which can lead to a double-chin or "turkey neck".
Neck lift surgery cannot stop the aging process, and it also can't change the very deep anatomy, such as a very prominent Adam's apple, so those are things that it can't do. Now, neck lifts are done surgically. Nonsurgical treatments just don't work the same as a neck lift. They can't really get rid of the extra skin. There are some things that can be combined with it that might make it easier in the future for select patients, but a neck lift is really a surgical procedure.
Results Rooted in Research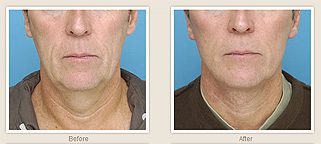 Neck Contouring/Lift Gallery
We have found with our research at Brown University in the laboratory and also studying hundreds of MRIs (magnetic resonance imaging studies) that these fatty deposits may be in various areas of the neck and sometimes under the muscle (platysma) making it more difficult to treat. We specialize in diagnosing the specific problems in each patient and then giving them a very natural and beautiful neck contour with procedures such as the neck lift. Our Rhode Island plastic surgeon, Patrick K. Sullivan, MD, is highly experienced with these procedures and can give your neck a smooth, more youthful contour.
If you would like to discuss neck contouring and lifting with Dr. Sullivan, please contact our office to arrange your private consultation today.
From the minute I walked into your office I knew I was in good hands. You have all been absolutely wonderful to me and I can't tell you how much I appreciate it. The collective subtle changes Dr. Pat applied to my face & neck produced amazing results. Dr. Pat, you are a gift to your art, and your art is truly a gift. Thank you all!!!
The Neck Rejuvenation/Lift Procedure
In some cases, Dr. Sullivan can use what's called a "short scar" neck lift technique. The incision from this technique often depends on the amount of excess skin that needs to be treated and the patient's problems with skin elasticity. Either way, we are experts at hiding the scars and many of our patients tell us they have had the plastic surgery with no scars they can see. Dr. Sullivan will remove excess skin from the neck region and re-drape the remainder for a tighter, smoother looking appearance. Safety is a major priority with our plastic surgery, thus neck lifting, rejuvenation, and contouring is done without general anesthesia but rather with intravenous sedation on an outpatient basis.
The procedure is performed in our licensed private surgery center with an MD anesthesiologist making sure that it is as painless as possible and that you are safe throughout the process. The anesthesiologist attends to your blood pressure, all of your vital signs, and your overall comfort so we can focus on our goal of giving you the very best face and neck result we possibly can.
Neck Lift Tailored for each Individual
The individual specifics of your neck lift procedure is going to be something that you work out with your surgeon. It may start out with a procedure where the incision is hidden around the ear and continues back behind the ear. There may be an incision and dissection under the chin to address specific problems that you may be concerned about like a double chin, fatty collections above and below the muscles or bands in the neck (frequently called a turkey neck).
The jowls can also be removed at the same time as they are sculpted down. The overlying skin is brought back into a more natural and youthful position. The extra skin is carefully removed. Often patients will have a very small tube that goes from behind the ear down to drain any extra fluid that might collect. This speeds the recovery process. Bandages are not needed. It's important that the head of the bed is elevated and the patients stay elevated to limit any swelling. And the chin should be in a neutral position and not flexed down.  Don't worry. All these instructions and more will be given to you so you will be fully prepared for a wonderful recovery.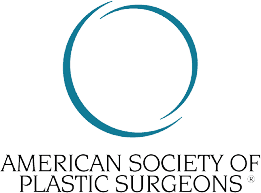 American Society of Plastic Surgeons interviews Dr Sullivan on Necklift Surgery
Recovery
This tends to be a straightforward recovery process. You will be seen frequently throughout your healing process to optimize your experience. You come back to the office and have everything carefully evaluated and your sutures removed. You will be well cared for throughout. The neck lift results can usually be seen soon after the surgery. Of course, there can be some swelling and bruising, but that tends to go away over time and is different for every patient. You can see results soon even though the swelling isn't completely gone and the healing isn't completely done. You are encouraged to maintain a healthy lifestyle, avoid sun, use superb skin care and keep this wonderful neck rejuvenation working for you.
Recovery time varies but usually, patients are able to go back to work and resume daily routines in about 2 weeks. Dr. Sullivan can also combine a neck lift with treatments for jowls, eyelid surgery, and other facial procedures for a more complete makeover.
For additional information or to arrange your consultation, please contact our practice for details. If you would like to view more actual patient results, please visit our neck rejuvenation gallery.
Why Choose Dr. Sullivan?
Cosmetic surgery lies at the crossroads of both art and medicine. It's an artistic process that calls on a full understanding of the physical anatomy, as well as a working knowledge of dimensions, proportions, and natural curvature. That's where Dr. Sullivan's background as a sculptor and painter plays a very significant role in making beautiful and natural neck lift results never the exception, but the rule.
Dr. Sullivan's patients usually consider a neck lift to reach a clearly defined contour goal, or to help them get past a specific concern or condition that bothers them and prevents them from achieving their full self-confidence. In the hours that a neck lift is going to take, Dr. Sullivan will safely and artistically address these concerns as his goal is to achieve the most aesthetically pleasing outcome. To each of his patients, Dr. Sullivan brings more than 25 years of cosmetic surgery experience and innovation, along with a very personalized caring touch.
Dr. Sullivan prides himself on taking the time to deeply understand and plan out what each of his patients wants to address and successfully accomplish these goals by undergoing an individually customized procedure.
Neck Contouring FAQs
What Are the Common Issues with Aging Neck?
What is the Best Surgical Procedure for a Turkey Neck?
What is the Best Surgical Approach for a Double Chin?
Is Liposuction by Itself an Option for a Double Chin?
What Does it Mean to "Sculpt" the Neck?
How Do I Find Someone to Help with my Aging Neck?
What is the Recommended Treatment for Jowls?