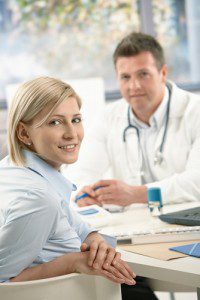 Each year the American Society for Aesthetic Plastic Surgery releases an annual report detailing the statistical trends in the field of cosmetic surgical and nonsurgical procedures performed in the United States.  This report is the most complete data collection available chronicling the current trends in the field of plastic surgery and presents a snap-shot of data collected from multiple specialties including plastic surgery, otolaryngology and dermatology.
 
One of the most significant findings this report notes is that for the first time since the Great Recession began in 2008 the cosmetic surgery industry has performed over 11 million cosmetic procedures.  The significant increase in cosmetic procedures suggests that Americans are once again choosing to invest in themselves.  In our practice there has been a significant increase in professional people having cosmetic surgery to stay competitive in the work force and function at their highest level.
 
In our practice face lifts, facial rejuvenation, neck lifts, eyelid surgery, and fat injections for facial contouring, facial sculpting and body sculpting have had the greatest increase over last year.  
The following are among the highlights of 2013's annual ASAPS report:
In 2013 the ASAPS reported that almost 1.9 million surgical procedures were performed in the United States.  This represents a 6.5% increase over 2012's report.
The top 5 surgical procedures performed in 2013 were:
Botulinum Toxin (which includes such brand names as Botox, Dysport & Xeoment) remained the most frequently performed noninvasive cosmetic procedure noting an increase of 15.6% over 2012
Injectables in total saw a 21% increase over 2012
The number of cosmetic procedures performed on men has increased 273% since 1997.  We too have seen a very significant increase in male cosmetic surgery.
 
To learn more about Dr. Patrick K. Sullivan's unique approach to cosmetic surgery which emphases the use of the latest surgical techniques to achieve beautiful, natural, and safe patient outcomes please contact us at 401-831-8300.