Recently, Dr. Patrick Sullivan took part in the annual American Society of Plastic Surgeons (ASPS) meeting, where he moderated and presented several educational sessions. These sessions included topics on the neck lift, the browlift, and lower eyelid surgery (blepharoplasty) and non-surgical facial rejuvenation. As mentioned in our previous blog post entitled "Dr. Sullivan to Speak on ASPS 'Hot Topics' Panel about Pediatric Fat Injections," Dr. Sullivan was also asked to present at the "Best of Hot Topics in Plastic Surgery" session, where he discussed his work with fat injections in children and adolescence.
Dr. Sullivan describes the "Hot Topics" session as one of the most gratifying parts of the meeting, as he was able to educate fellow surgeons on the potential of the fat injection technique as a reconstructive treatment for children with facial deformities and craniofacial anomalies. A great deal of interest was shown in this method, which led to it being chosen as one of the "Best of Hot Topics" discussed at ASPS session. As a result, he was able to share his pediatric fat injections presentation a second time, this time with an even larger audience of surgeons from all over the world.
In order for his type of treatment to be the most successful for children it involves team work. A key member of our team, Jill Chipperfield RN, presented her perspective on how to provide optimal care to the American Society of Plastic Surgery Nurses (ASPSN). Her photographs are attached and nicely demonstrate the four categories of children who we found to benefit the most from fat injections.
If you would like more information about Dr. Sullivan, his team and their work, or if you would like to know more about a specific procedure, please contact us today. We will be happy to answer your questions, or help you to schedule a consultation with Dr. Sullivan. Stay tuned for our next installment of our ASPS meeting recap, as Dr. Sullivan discusses his experience moderating a cosmetic session of the latest treatments and a brow lift panel.
Craniofacial Before & After:
This is an 18 year old male with right unilateral coronal synostosis and plagiocephaly. Fat injections were used to fill in the concavities in the forehead, temporal region, cheek, nose and jawline.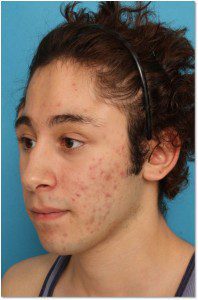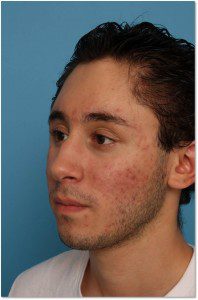 Tumor Reconstruction Before & After:
This is a 19 year old female post staged reconstruction of the forehead following MOHs excision of a large fibrocystic histiocytoma. Fat injections were placed to the forehead region and superior nose to fill the concavity.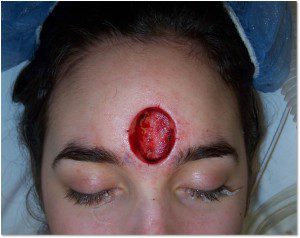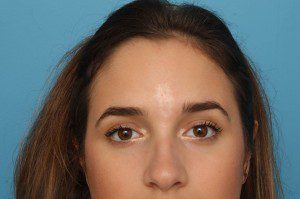 Cleft Lip & Palate Before & After:
This is a 9 year old male with a bilateral cleft lip and palate. There was hypoplasia of the nose in the alar region that was treated with fat injections. Fat was also placed in the lips to gain additional symmetry. Lastly, fat was placed under the scar tissue.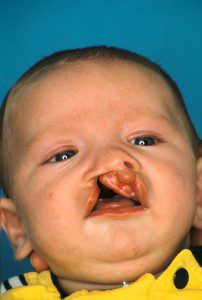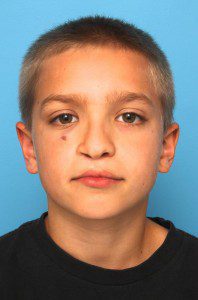 Trauma Before & After:
This is 16 year old female patient who sustained blunt trauma to her left face, nose, cheek and upper lip leaving her with mid face bone and soft tissue deformities. She was treated with fat injections to the left nose, cheek and lips to fill the areas and help provide lip competence. On the right is a photo taken at her 3 ½ year follow up.