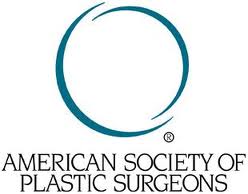 Dr. Patrick K. Sullivan has been asked to speak at the American Society of Plastic Surgeons' (ASPS) annual meeting in the "Hot Topics in Plastic Surgery" session. The symposium will be held in San Diego on October 11th through the 15th. Here he will be sharing with peers his knowledge and over a decade of experience on fat injections in children and adolescence–a procedure of which he is especially proud to offer to his patients. The "Hot Topics" session is one of five panels in which Dr. Sullivan will be participating this year, detailed in our latest press release "Providence Plastic Surgeon to Speak at Plastic Surgery The Meeting 2013."
Dr. Sullivan often performs fat injections for cosmetic reasons, to improve the contour of areas such as the cheeks, chin, and jaw line. Fat injections have also proven helpful to fill in regions that have deflated through the aging process. Dr. Sullivan has presented his treatment at previous ASPS meetings demonstrating how to use fat injections to improve the results of face lifts, fill in lips and deep wrinkles and give his patients a natural appearance rather than an operated-upon look. What people may not know is that Dr. Sullivan also offers fat injections and facial contouring for the pediatric age group. He draws upon his experience performing hundreds of treatments and upon the knowledge he has gained from cosmetic surgery and fat injections to offer effective solutions for a variety of pediatric concerns. Our skilled plastic surgeon has found that fat cells can help rebuild facial deformities, ultimately changing a child's life. The following developmental problems can all be addressed with this procedure:
Cleft lip and palate conditions that create a facial deformity;
Craniofacial anomalies that cause asymmetry;
Tumors removed that leave a hole or defect; and
Traumatic injuries from youth that lead to improper growth and development.
Many parents have come to Dr. Sullivan searching for a solution to their child's plastic surgery needs. Too often, he finds they cannot afford extensive surgery or the associated hospital fees. In response to this, Dr. Sullivan is pleased to offer the option of fat injections, which can often be done in just one treatment as an outpatient procedure. Some patients, however, may require additional injections for optimal results.
By offering this affordable procedure, Dr. Sullivan is able to boost self-esteem and confidence in children affected by these kinds of facial conditions. Too often these children are teased, taunted, and bullied. He is passionate about this treatment, stating he and his team "are just trying to help as many kids and adolescents as we can." We have found that children who have received this treatment now look more normal and can focus on their goals and dreams rather than be distracted by their abnormal appearance. One 17 year old boy who had craniofacial deformities wrote to Dr. Sullivan requesting treatment stating: "I am becoming more and more uncomfortable with these deformities…. These issues just throw my face off and people still stare and ask what happened and some are even repelled (especially girls)". This same 17 year old boy received one treatment of fat injections by Dr. Sullivan and is now over a year postoperative. He recently reported to us that he in a community college, on the Dean's list and is dating. As he said, "I never got A's before. Now I can concentrate as I am no longer just thinking about my deformities."
If you would like to learn more about pediatric fat injections, or if you know someone who can benefit from the treatment, please contact us for more information.