Dr. Sullivan recently returned from Tenwek Medical Center in Kenya, one of the largest mission hospitals in Africa.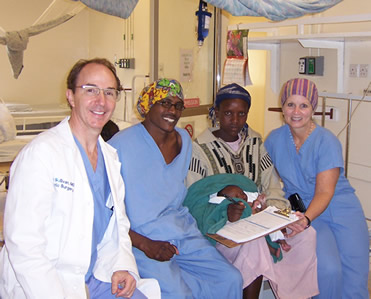 Dr. Sullivan meets with his patient, her mother, and doctors at Tenwek Medical Center in Kenya.
Q: How did you get involved with the Africa project?
A surgeon, Dr. Russ White, Superintendent of Tenwick Medical Center, invited me to help them with cleft lip and palate, birth defects, and other plastic surgery problems that they encounter in East Africa.  They have no plastic surgeons on staff, although they have a very busy medical center that includes 300 hospital beds.
Q: What types of work did you do while at the Tenwek Medical Center?
My goal was to teach as much as possible about plastic surgery and the approach to taking care of children with cleft lip, palate, and other birth defects.  This involved teaching surgeons in the operating room as well as giving a number of lectures and seminars in an effort to share as much information as possible with the wonderful surgeons who are there every day taking care of challenging plastic surgery problems. I had the pleasure of operating on a number of children and adults while I was there as well.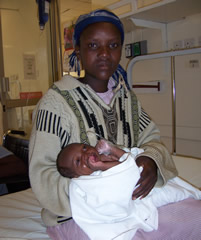 One of Dr. Sullivan's patients who has a cleft lip and her mother at Tenwek Medical Center in Kenya.
Q: Why is this volunteer work so important, and how can we get involved?
Volunteer work is such a wonderful way to give back.  We, in the United States, are so extraordinarily blessed with our educational system, our opportunities – it is a pleasure to share what we have been given with others.  It is always a pleasure to work in Africa.  This was my third trip; I've spent up to six weeks at a time doing volunteer surgery in various parts of Africa. The people who live there tend to be extremely cordial, and it is always so much fun to be with them, teach and help those who need assistance.
Q: What other organizations were involved in your mission?
Smile Train was very helpful to our mission. Though there was no charge for our surgery, there are other expenses involved in caring for children who have cleft lip and palate defects. The hospital was reimbursed $250 per child by Smile Train in an effort to help cover hospitalization stays and materials used. Through the generosity of many we  brought over thousands of dollars worth of donated sutures and other materials for care, as the $250 does not cover the entire cost.
Tenwek Medical Center is an incredible mission hospital that certainly is deserving of our support. I would be happy to answer any questions about this experience in an effort to help others achieve their goals of service.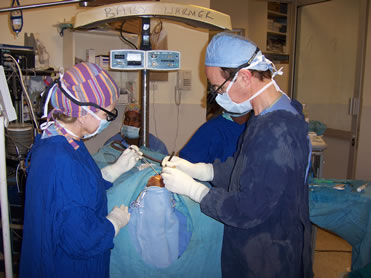 Dr. Sullivan demonstrating a surgical technique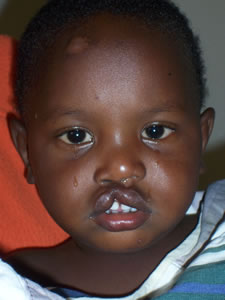 Pre-operative cleft surgery on baby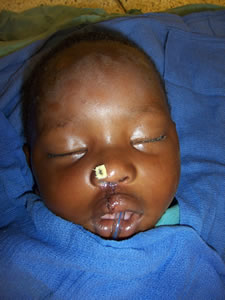 Post operative cleft surgery on baby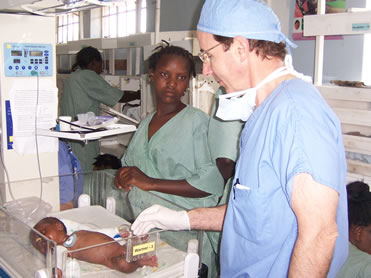 Dr. Sullivan with baby and mother after cleft surgery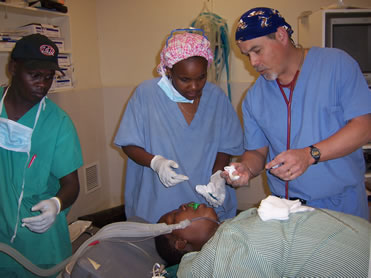 Dr. White instructing