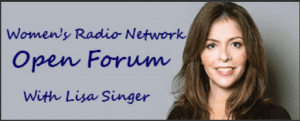 This Friday, December 12th, Dr. Sullivan has been invited to speak on Open Forum with Lisa Singer of Women's Radio Network.  WRNW1, Women's Radio Network is an online broadcasting channel dedicated to empowering and educating their female listeners through thoughtful discussions with community members, women professionals, and successful executives from a broad array of businesses.   In this Friday's interview, Dr. Sullivan has been asked to share his personal experience with listeners on how plastic surgery can be a benefit.  He will describe his natural approach to cosmetic surgery and how he is able to make this possible.   Dr. Sullivan will also share his professional opinion on the hottest topics in plastic surgery.
Open Forum with Lisa Singer will air this Friday at 10:45 a.m.  Join us and listen online through WRNW1's free media player.
To schedule a consultation with Dr. Sullivan, please feel free to contact us at any time.