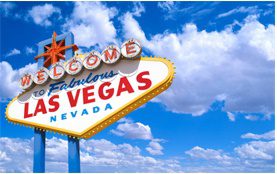 Dr. Sullivan to Speak at National ASAPS 2014 Aesthetic Symposium
 This month in January 2014, Dr. Sullivan has been again asked to speak at the American Society of Aesthetic Plastic Surgery's 2014 Aesthetic Symposium in Las Vegas, Nevada.  As noted on the ASAPS website, the annual symposium brings together the world's leading experts in the field of plastic surgery for, "an in-depth exploration of aging concepts, anatomy, aesthetic evaluation, surgical option, fat grafting, fillers and complications". The topics Dr. Sullivan was asked to present at this year'ssymposium are: 1.  Upper eyelid blepharoplasty and the association with brow reshaping; 2.  Fat grafting for early rejuvenation and facial contouring in all age group; 3. his methods for more aesthetically blending and rejuvenating the neck and jaw line.  He was also invited to take part in several panel discussions including: whether fat should be removed or preserved in facial rejuvenation; the significance of fat compartments in facial rejuvenation; the causes and remedies for post-surgical unnatural appearances; and whether or not a corset platysmaplasty is necessary to create a more aesthetically pleasing neck.  On a more personal note, Dr. Sullivan will also be discussing one of his greatest challenges in the last few years: the rise of cell phone use and its possible negative influence on recovery times and wound healing.  Dr. Sullivan is looking forward to sharing his expertise with specialists from all over the world and is committed to bringing the latest ideas and proven treatments in the field of plastic surgery back to his practice in Rhode Island.  He is committed to providing the very best care to both his patients in New England and also those who travel from all over the world to have their surgery performed by Dr. Sullivan.
Stay tuned to find out more and for an in depth discussion of Dr. Sullivan's presentations.
To make an appointment to see Dr. Sullivan, please contact our office at 401-831-8300.