Patrick K. Sullivan, MD, FACS Invited to Present on Facelifts at the Annual 'Plastic Surgery The Meeting' in Boston, Massachusetts
Providence, RI — Patrick K. Sullivan, MD, FACS has been invited to be on a panel of experts to discuss how to prevent complications with facial rejuvenation at the upcoming Plastic Surgery The Meeting 2015 in Boston, Massachusetts from October 16-20th.
Dr. Sullivan's presentation will focus on preventing complications with face lifting. He will demonstrate how plastic surgeons can prevent potential complications of face lifting by specific planning and with specific treatments during the surgery itself. He will cover the following:
The prevention of bleeding, especially in patients with high blood pressure.
How to not use general anesthesia, but rather IV sedation without any paralytic agents, intubation or time on a respirator.
How to prevent pain post surgery. Dr. Sullivan will demonstrate his use of nerve blocks on specific sensory nerves using a very long-acting anesthetic agent. He also suggests that the patient use an oral COX-2 inhibitor medication preoperatively and for a week after surgery. This combination, he notes, has been very successful in keeping many patients "pain free" and others much more comfortable postoperatively, while also avoiding the use of any narcotics in a large number of individuals.
Preventing an operated appearance by not just lifting skin, but rather employing a multi-layered approach.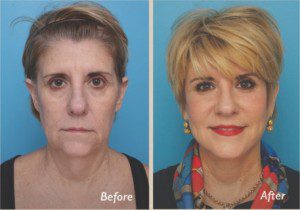 As Dr. Sullivan states: "Face lifting should be done as a layered approach so the person's unique facial shape can be carefully addressed and artistically improved. It should really be a facial rejuvenation that takes into account all the factors of aging. For example, we have ways to remove jowls, not just lift them. In addition, excessive fatty deposits around the mouth and in the neck can be carefully contoured down when they are present. Of great importance in the rejuvenation, we inject fat into areas that appear deflated or where additional volume would give a more natural enhancement."
About Patrick K. Sullivan, MD, FACS
Dr. Sullivan is division chief of cosmetic surgery at Brown University's School of Medicine in Providence, Rhode Island. He specializes in cosmetic surgery of the face, neck, eyelids, breast and body. He is double Board Certified by the American Board of Plastic Surgery in Plastic and Reconstructive Surgery as well as by the American Board of Otolaryngology in Head and Neck Surgery. Dr. Sullivan is available for interview upon request.
For more information, visit drsullivan.com.
Contact:
Grace Welch, SM Coordinator
(401) 831-8300
[email protected]
Rosemont Media
(858) 200-0044
www.rosemontmedia.com