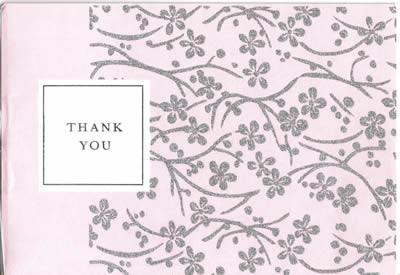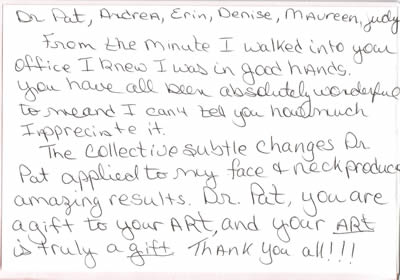 Dr. Pat, Andrea, Erin, Denise, Maureen, Judy,
From the minute I walked into your office I knew I was in good hands.
You have all been absolutely wonderful to me and I can't tell you how much I appreciate it.
The collective subtle changes Dr. Pat applied to my face & neck produced amazing results. Dr. Pat, you are a gift to your art, and your art is truly a gift.
Thank you all!!!
Name omitted for patient privacy