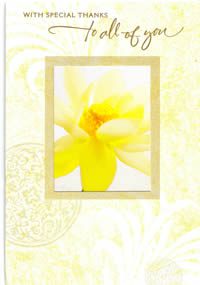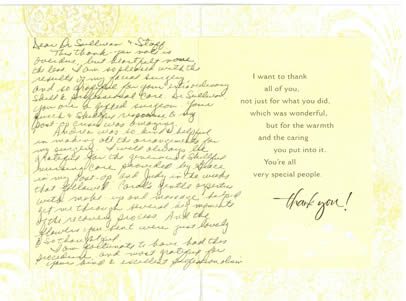 Dear Dr. Sullivan & Staff,
This thank-you note is overdue, but heartfelt nonetheless. I am so pleased with the results of my facial surgery and so grateful for your extraordinary skill and professional care. Dr. Sullivan, you are a gifted surgeon. Your quick and skillful response to my post-op crisis was amazing.
Andrea was so kind and helpful in making all the arrangements for my surgery. I will always be grateful for the generous and skillful nursing care provided by Grace in my post-op and Judy in the weeks that followed. Carole's gentle expertise with make-up and massage helped me get through several key moments of the recovery process, and the flowers you sent were just lovely and so thoughtful.
I am fortunate to have had this procedure and most grateful for your kind and excellent professionalism.
Name omitted for privacy