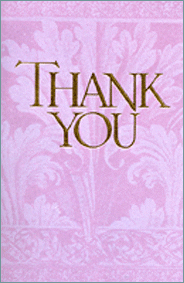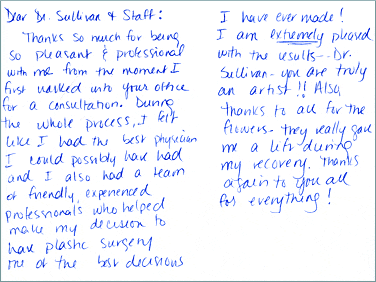 Dear Dr. Sullivan and Staff:
Thanks so much for being so pleasant and professional with me from the moment I first walked into your office for a consultation. During the whole process I felt like I had the best physician I could possibly have had and I also had a team of friendly, experienced professionals who helped make my decision to have plastic surgery one of the best decisions I have ever made!
I am extremely pleased with the results – Dr. Sullivan – you are truly an artist!! Also, thanks to all for the flowers – they really gave me a lift during my recovery. Thanks again for everything!
Name omitted for patient privacy