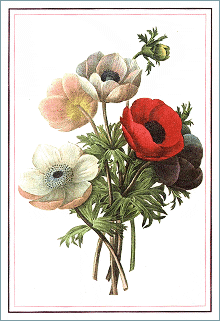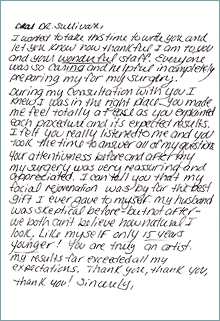 Dear Dr. Sullivan,
I wanted to take this time to write you and let you know how thankful I am to you and your wonderful staff. Everyone was so caring and helpful in completely preparing me for my surgery.
During my consultation with you I knew I was in the right place. You made me feel totally at ease as you explained each procedure and its expected results. I felt you really listened to me and you took the time to answer all of my questions. Your attentiveness before and after my surgery was very reassuring and appreciated. I can tell you that my facial rejuvenation was by far the best gift I ever gave to myself. My husband was skeptical before – but not after – we both can't believe how natural I look, like myself only 15 years younger! You are truly an artist.
My results far exceeded all my expectations. Thank you, thank you, thank you!
Sincerely,
Name omitted for patient privacy