Board-certified plastic surgeon Dr. Patrick K. Sullivan serves a worldwide clientele from his Rhode Island private practice. When patients come in for personal consultations for a facelift procedure, he asks that they bring in photographs of what they looked like at age 20 or 25. Bear in mind that nationally nearly 70 percent of patients undergoing facelifts are 55-years-old and above. That is not the same in Dr. Sullivan's practice where the patients tend to be younger. He thus wants to be able to offer them more minimally invasive treatments with faster recovery times.
Dr. Sullivan's focus on an artistic and natural restoration of the youthful face has led him to provide a number of patient-tailored facelift options, including his very latest, an extended multilayer mini-lift.
The extended mini-lift
The procedure is essentially an extended multilayer mini facelift that is entirely tailored to each patient's unique concerns, skin conditions, and goals for the procedure. Dr. Sullivan's mini-lift isn't a full facelift yet is more powerful than what would typically be considered a regular mini facelift.
So it lies between a mini facelift and a facelift in terms of its intensity, making it ideal for patients between the ages of about 35 and 50 or, in other words, patients who are experiencing mild to moderate facial laxity, jowls, perioral mounds, very clearly defined nasolabial folds, and areas of facial deflation.
To this extended multilayer targeted mini-lift procedure, Dr. Sullivan can add upper and lower eyelid surgery, ideally placed micro fat injections, and other adjunct procedures that make the results more beneficial and appealing for the patient. All with hidden incisions. And quicker recovery times.
Facets of the extended mini-lift
Dr. Sullivan's extended mini-lift includes some or all of the following, again depending on what the patient in question desires and needs in order to look and feel more youthful naturally.
Facial contouring can be done to remove specific fatty deposits such as jowls and perioral mounds.
The lower eyelids can be rejuvenated with a delicate lower blepharoplasty to remove the puffiness and fill in the circles under the eyes and add healthy volume to the tear trough with targeted micro fat injections.
Additional micro fat injections with the fat's associated stem cells are often done to other areas of the face and lips to give a more youthful appearance. This helps treat the deflation and loss of volume that is often a part of aging. This volume loss can be even further accelerated in patients who are very active in sports such as running.
The micro fat injections are done with delicate instruments he has designed so that no incisions with a knife are needed.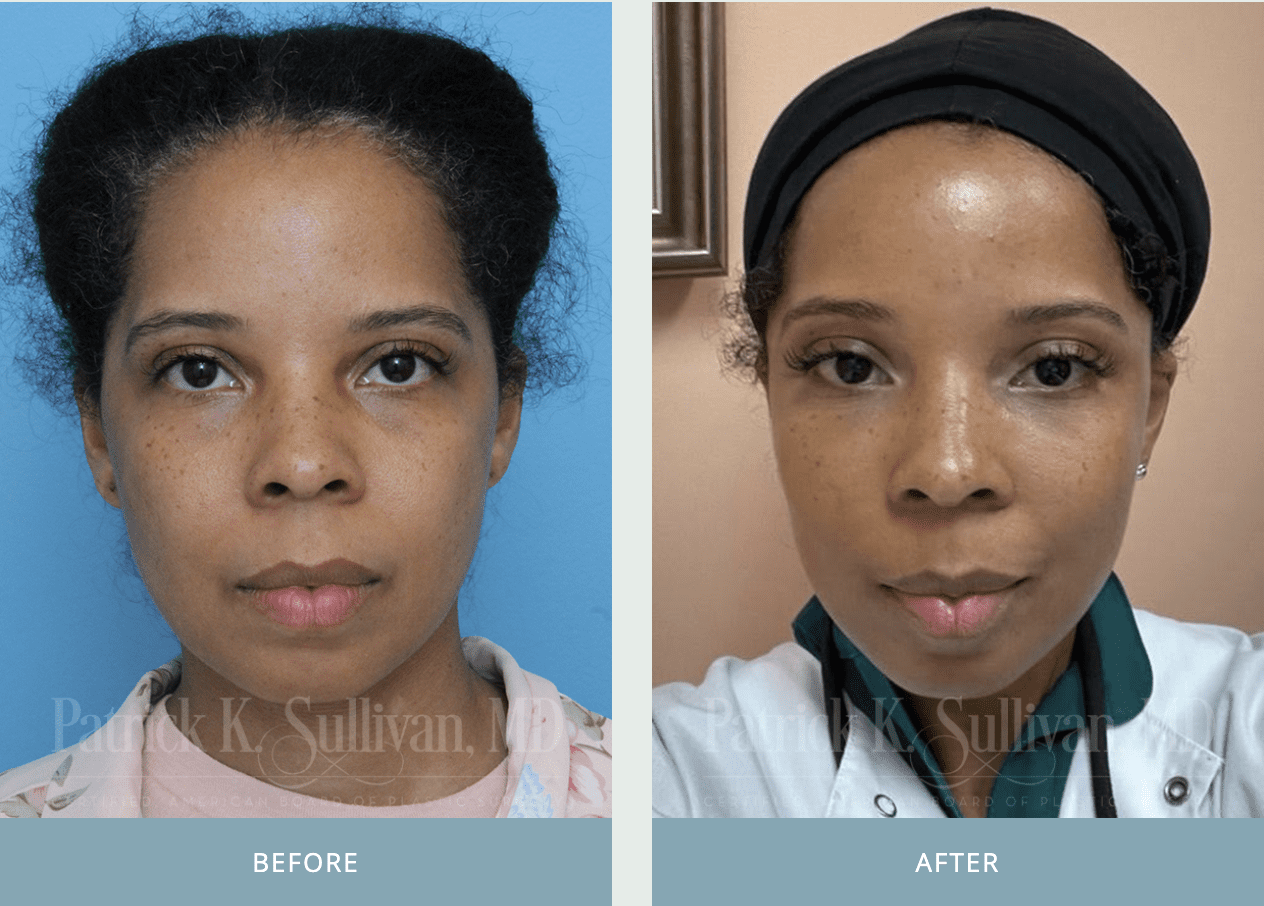 A patient's perspective
"I couldn't be happier with my experience from beginning to end; everything from the house calls to following up with me daily. There wasn't a day that I didn't speak with Dr. Sullivan. He's very thorough, he's very conscientious and I couldn't be more thrilled with my results."
Learn more about how Dr. Sullivan can help you achieve the look you've always wanted.