You can certainly feel Dr. Sullivan's passion to care for people and use his God given talents to help people in the operating room. As Educational Coordinator for Dr. Sullivan, I have also been amazed to learn and see what Dr. Sullivan and the rest of the team do on a daily basis for our patients.  It is simply remarkable how they transform lives.  Patients from all over the world have chosen Dr. Sullivan and his team because of his proven ability to give beautiful natural-looking results time after time. This reputation has definitely made people realize it is not necessary travel far in order to receive the best care and greatest results; we have one of the very best plastic surgeons right here in Providence, and it's not just us who think so. His artistic eye and his vision are key components in his ability to produce these natural results. It is true that he has developed and uses innovative procedural techniques, and he and his team are known for providing truly outstanding patient care but what really separates him is his artistry.  This reputation goes beyond our patients who have trusted him and his incredibly dedicated team with their procedures.
It has been surprising how frequently he is sought after to speak at plastic surgery meetings.  He is asked to teach his special skills to other plastic surgeons both in the United States and around the world.   
Dr. Sullivan recently returned from speaking at the annual meeting of the American Society of Plastic Surgeons, the largest meeting of plastic surgeons in the world, held at the Los Angeles Convention Center.  There, he was invited to lead this year's panel on face and neck cosmetic surgery as well as give a presentation about his special approach on how he helps give people a very natural enhanced appearance.
In the coming year, Dr. Sullivan has been invited to be a faculty member at many symposiums around the world. He has accepted the invitations to be a speaker at 3 upcoming Symposiums in 2017 that he feels are especially important:  
To be asked to speak at these events is truly humbling for Dr. Sullivan as it is a testament of the special skills he has developed.  This influx of invitations show that his work goes beyond the recognition of his patients; his peers, and other leaders in his field have taken notice that there is something special about him.  His knowledge, innovation, and techniques have clearly set him apart as a leader in the world of plastic surgery.  To be sought after and be recognized by his peers, colleagues, and other health professionals as an expert and leader in his field is truly an honor.
Dr. Sullivan's goal at these conferences is to teach ways plastic surgeons can give patients natural appearing enhancements rather than the unnatural and overdone look frequently seen by people on television or in movies. Unfortunately, these results give plastic surgery a bad reputation, as the general public perceives that this is what plastic surgery does.  More importantly, however, it is bad for the patient. However, this is not the case if the plastic surgery procedure is done well with great artistry and skill performed by a plastic surgeon like Dr. Sullivan.
Here's some additional information on the upcoming conferences in 2017 that Dr. Sullivan will be part of: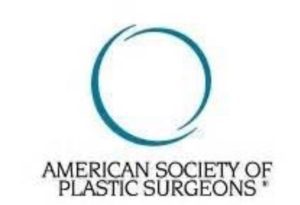 ASPS Aesthetica 2017 is a 3-day plastic surgery program focusing on surgical and non-surgical aesthetic topics in face, neck, breast, and body.  This third annual Aesthetica Super Symposium will be held in New Orleans, LA on March 2nd-4th.  Dr. Sullivan has been asked to discuss the following:
1) How to prevent the persistent jowls using his jowl removal and the extended SMAS facial rejuvenation that Dr. Sullivan performs.  This will be a point-counter-point discussion with 2 other facelift surgeons who will present their technique and results.
2) Optimal neck rejuvenation targeting the platysma bands (turkey neck), the fatty collections (double chin and loss of neck contour), and the many ways to take care of difficult aging problems in the neck area.
3) New ways the patient's own fat can be used with their associated stem cells to employ fat injections to improve results in face lifting, jaw line contouring and overall rejuvenation.
4) Ways to rejuvenate the eyelids, removal of bags and circles under the eyes using hidden incisions trying to prevent any visible scars.

The Aesthetic Meeting 2017 – 50 Years of Aesthetics will be held in San Diego, California April 27th – May 2nd. Dr. Sullivan has been invited to participate on a panel on Saturday, April 29th discussing:  "Periorbital Rejuvenation – Point/Counterpoint."  Dr. Sherrell Ashton is scheduled to moderate the panel.  Dr. Sullivan, along with several other experts has been asked to discuss ways to optimally rejuvenate aging tired eyes.  This will include the removal of bags and circles under the eyes as well as how Dr. Sullivan fills in areas of deflation with the person's own fat cells with their associated stem cells.
He was also invited again "based upon the participant evaluations from The Aesthetic Meeting 2016" to teach his 2-hour course on "Aesthetic Eyelid and Forehead Surgery that Focuses on a Natural Result for the Patient".  He has been honored to lead this course with Dr. Glenn Jelks of New York the past four years.  The course will provide participants an in-depth view of practical anatomy of the upper face and eyelid region.  The course will emphasize on techniques to improve eyelid appearance, reduce or eliminate lid cheek junction abnormalities, and improve skin texture.
He was also invited to once again present a 2-hour course on "Advanced Techniques for Rejuvenation of the Neck and Lower Face" at The Aesthetic Meeting 2017 along with Timothy Marten, MD of San Francisco.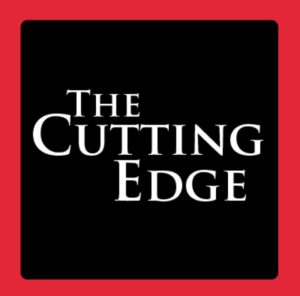 The Cutting Edge 2017 Aesthetic Surgery Symposium will be held in New York, NY at the end of November/1st part of December and will mark its 37th year in providing progressive plastic surgery education covering all aspects of rhinoplasty.  Chairmen Dr. Sherrell J. Aston and Dr. Daniel C. Baker have assembled a group of outstanding faculty who are innovators and developers in this field and are renowned experts worldwide.  A prime focus will be debating the choices in eyelid, face and neck rejuvenation.  
As a faculty member Dr. Sullivan plans to discuss the importance of artistic planning, the latest minimally invasive procedures, controversies, and long-term results.