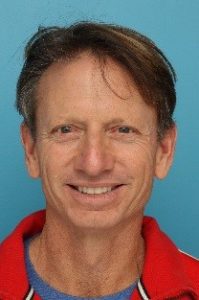 Plastic surgery procedures were on the rise for both men and women in our office. We definitely saw an increase in our male patient population who came to our office for male enhancement surgery.  Procedures ranged from face and neck lifts to treatment of enlarged breasts (gynecomastia), body contouring, eyelid rejuvenation, (blepharoplasty), Kybella, as well as botox treatments.  With current workplace trends, these male patients often times wanted to be competitive in the job market and looked for procedures to give them that competitive edge with a younger / fresher look with little or no downtime.  

We were fortunate to have PGA Golfer and TV Analyst Brad Faxon fly from his home in Florida to have us perform his blepharoplasty and upper facial rejuvenation procedure.  His openness and desire to help others through education is so typical of Brad Faxon.  He is such a wonderful person and a great example of this recent trend in our male patients.
To learn more about these specific procedures, please feel free to contact our office at:  401.400.4222.
Brad Explains Why He Decided To Share His Story