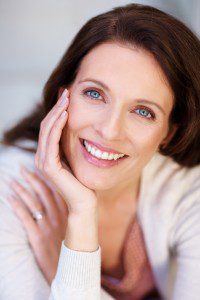 New findings suggest that patients receiving Botox Cosmetic treatments can reduce their wrinkles with half as many sessions after 20 months, according to a report appearing in Medical News Today.
Lead researcher Roger Dailey, M.D., F.A.C.S., and colleagues from Oregon Health & Science University's Casey Eye Institute reached this conclusion after studying 50 women, aged 30 to 50 years, who regularly received Botox injections for two years.  Dailey's team found that after patients received Botox injections every four months for two years, the frequency of treatments could be modified to six months with comparable wrinkle-reducing results.  The results appeared in the June 11 issue of Dermatologic Surgery.
Our Nurse Injector, Maureen Dolan, BSN, MSN, and I have found the same tendency in our office. After two years of regular Botox treatment, the muscle activity and the muscle bulk have frequently decreased to the point that less frequent treatments are often suggested.  Maureen has also found that the dosage of Botox sometimes can be decreased as well. The response to Dysport (which is in the same family as Botox) follows a similar pattern.
Maureen further notes the patients' own biofeedback can decrease the frequency of Botox and/or Dysport treatments.  She teaches patients about biofeedback during their treatment sessions with her.
While a Botox schedule of every three months is likely to achieve the optimal results in the least amount of time, Daily's findings suggest that there are other scheduling options for patients who may not be able to undergo Botox treatments every three months due to cost or other concerns.
In our practice, we take great care in individualizing treatments so that they are based on each patient's specific needs and desires. For example, some of our patients have high-profile professions that may demand more frequent fine-tuning and "tweaking."  The goal is that each patient will appear very natural and have normal animation patterns but with the added softness that expert Botox and Dysport administration can deliver.